Hey Guys.. Im going to start this off with IMA EAGLE! >

[img]
[/img]
Thats what I look like in real life. ^.^
Annnnyyywayyyy I made this fourm so you guys know a bit about me. xD
Oh and I like apples! >

I love drawing and getting stuck in minecraft (Any game basicly) I record just because I can..
if you wanna look me up i'm kamoeagle.. so yeah!

OH OH OH OH PICK ME PICK ME!!!

I also have a nuke in my disc drive!

[img]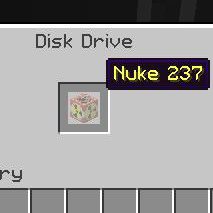 [/img]
Lololol, I love tekkit! XD
I have skype so if you want to add meh. :3
User: hunter.no
Name: Hunter A. Mitchell
and I dont know why i am adding this right now but I am in a skype call with someone talking icelandic or whatever it is. >.> <-- Pointless
Erm. I am head admin on a server also, Not going to post i.p because I dont wanna be Banned..
I live in the usa.
I play minecraft (Obviously)
I also play xbox.

If you want to add me I am "xXHoodieAllenXx"
Well Guys.. That was the pointless stuff i wanted to say. xD
"Peace on the street, Saan!" PVPEEP (Best vloggers ever)